Initially this website was pretty lame.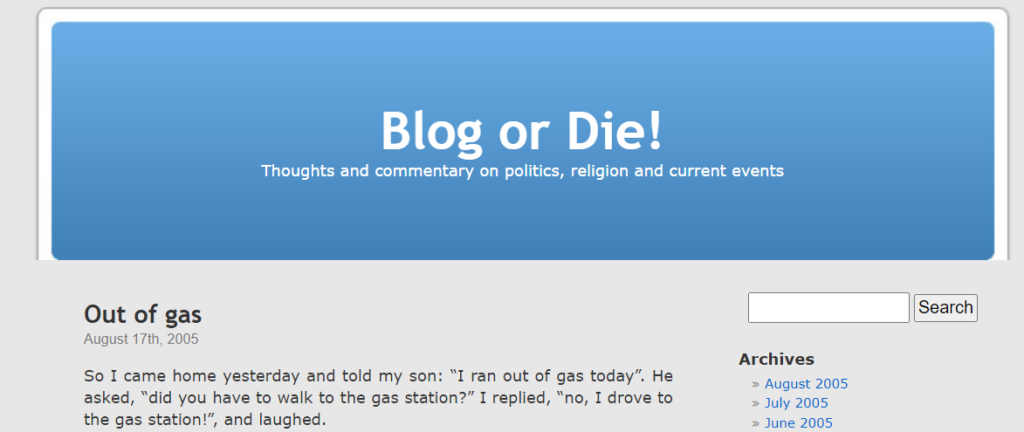 Then I got a somewhat more streamlined version:
This one was quite nice, and going back and seeing this image, it reminds me of a photo that I would take not long afterwards on the Elbe River in Germany.
Technical problems, and the desire for something wider led me in 2012 to move to the WordPress 2010 theme.
I liked that image because sometimes when I'm trying to get to sleep, I imagine walking down a road like this (technically it was a dirt road in Alabama, and not as pretty as this). Anyway I was hoping to find am image of my own.
The current image is one I took at the Maymont Japanese garden in Richmond, Virginia. I have been to Japan and seen real Japanese gardens, but this photo seems to work well. Perhaps I may start cycling themes during the year.